Unique Walking and Camping Experience at Satpura
Satpura Tiger Reserve is promoting alternate ways of exploring the park and has introduced walking and camping inside the Tiger Reserve. This walk is retracing the route followed by Captain J Forsyth and can be tailor made to suit your requirement. Starting with a minimum 2 nights this safari offers high adventure, opportunity to view animals of the Indian jungle on foot, beautiful streams and rivers, tribal villages and an opportunity to camp in Tiger country. It requires basic fitness and the walking is gentle. You are accompanied by trained naturalists and forest guides for the complete program. A camp core team looks after the accommodation and fresh hot meals.

We offer two unique ways of doing this program



Adventurer Camping

This is the ideal way for those who like to rough it a bit. We provide 2 men dome tents for accommodation with camping mattresses and sleeping bags. The tents are spacious enough for two people and we also have family tents available.
- At most camp sites there are basic public toilets available or we provide a dry pit toilet.
- The camp is looked after by a core team which includes a chef and you walk into a pre set camp every evening after the walk.
- Fresh hot meals are served under a fly sheet or under the sky, camp chairs and stools are available.
- Your luggage reaches the camp site in advance by 4 x 4 and the vehicle is available at camp site.
- Costs starts at Rs 18000/- per person per day all inclusive subject to minimum 2 paying pax for 2 nights.
Rates reduce considerably for larger groups sharing the experience.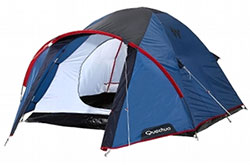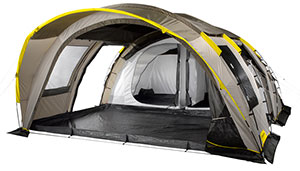 Luxury Camping - Camping in style

In this accommodation is provided in spacious walk in tents with twin beds, mattresses, quilts, bed sheets, pillows and two foldable bedside tables. A private dry pit toilet and a hot shower with shower bags is provided for each tent. Each tent also has a hand basin, small camping luggage rack and 2 safari deck chairs. Dining tent is provided with dining tables, chairs, cutlery, crockery and other amenities of a standard dining experience. This is a full service camp with a dedicated housekeeping, service and kitchen team. The kitchen team serves 3 hot meals a day with four course lunch and dinner. Cost starts at Rs 30000/- per person per day all inclusive subject to minimum 2 paying pax for 2 nights.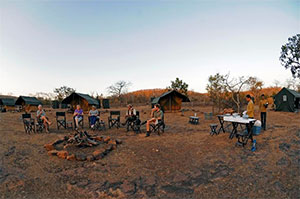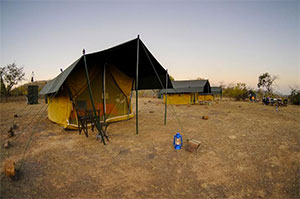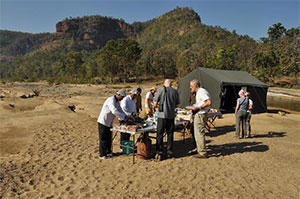 For detailed costs and detailed program please write to sales@pugdundeesafaris.com or call us at 8800637711