Denwa Team
We are proud of each and every member of the team at Denwa Backwater Escape and it is the team which makes the soul of the lodge and the guests who have stayed with us will vouch for the same. Majority of our staff are from the local area and may not possess the best communication skills but work beyond the call of duty, our senior team works regularly to enhance their skills. Some of the key members you will interact during your visit are mentioned below, though each and every member plays an equal role in making your stay wonderful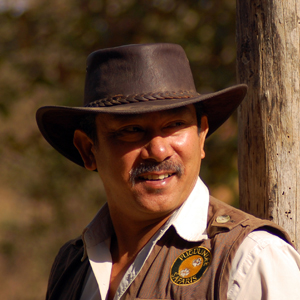 Karan Rana
Karan Rana multi tasks between many roles, naturalist team in charge leading specialist groups, before his role at Kanha, he has also worked with Pugdundee Safaris at Bandhavgarh and Panna. He has been an integral part of Pugdundee since 2004 before which he has worked for over 15 years with Tiger Tops Nepal in Chitwan and Bardia National Parks. He also leads the Pugdundee Mobile & walking safaris and has played a pivotal role in launching it successfully in Central India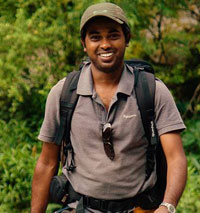 Nipun Mahato
Nipun Mahato is a post graduate from Indian Institute of Forest Management, Bhopal and has also done his M.A. in environmental studies. He brings with him besides his fine education a great experience.
He has worked as operations manager with Jungle Lodges in Dandeli, Bidar and Bandipur for over 4 years.
He has also worked on projects with IIFM, Bhopal & Earth Matters Foundation. His passion for wildlife & nature has made him choose this life in the jungles.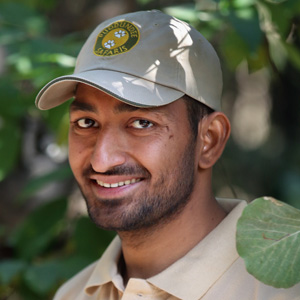 Mohan Chandra Joshi
Driven by extreme passion for wildlife, Mohan comes from Uttarakhand and has over 10 years of experience from the jungles of Corbett, Rajaji and Dhudwa. A charming personality and a great observer while in field or at home Mohan also takes the responsibility of training his fellows and enjoys birding at all times. Mohan, who earlier was based out of our Tree House Hideaway- Bandhavgarh, is now based at Denwa Backwater Escape.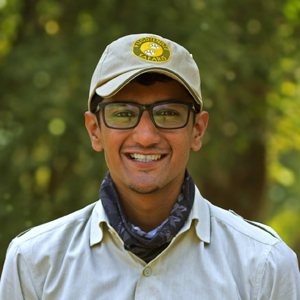 Swanand Deshpande
A new addition to the team, Swanand is from Pune. Prior to Pugdundee Safaris, he was the wildlife expert and tour leader and has extensively travelled to various national parks of the country. He is a keen birder and has a passion for wildlife photography too. As per him, he loves to make his photographs look like 'works of art'.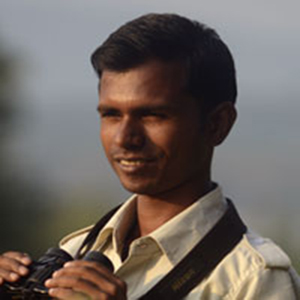 Harendra Sahu
Harendra Sahu is from a small village in Madhya Pradesh and works as a nature guide.  He has immense knowledge of the local flora & fauna and is a joy to be with in the jungles.
it didn't take the lodge manager long to discover his passion for nature and the shift from stores to guiding was natural.
Having grown up in the jungles of Central India he is at his best when in the wilderness.
Indians
Double
Single
Cottages
Rs 48,000/-
Rs 45,000/-
Treehouses
Rs 53,000/-
Rs 50,000/-
Foriegners
Double
Single
Cottages
Rs 75,000/-
Rs 69,000/-
Treehouses
Rs 84,000/-
Rs 78,000/-