About Denwa Backwater Escape
Denwa Backwater Escape by Pugdundee Safaris is an idyllic getaway, nestled in the forested land of Madhai, along the backwaters of the meandering Denwa River. Built on 10 acres of lush forest cover; the lodge offers stunning views of the Denwa River, the rolling Pachmarhi hills.

The core forest reserve lies across the river, and is accessible through a scenic boat ride, followed by a jeep safari that takes one into the depths of the forests.

Situated in the lap of Central India; Satpura National Park popularly known as Madhai, stands nestled in the Mahadeo hills of the Satpura range. Satpura translates to Seven Mountains (sat-seven, pura– mountain).

Spread over a sprawling 1427 sq. kms.; Satpura National Park was formed in 1981 with Satpura, Pachmari and Bori sanctuaries.

Satpura's rich tapestry of flora and fauna include Tiger, Leopard, Sloth Bear, Crocodiles, Malabar Squirrels, the famous Albino Gaur etc. The water bodies attract a host of local and migratory birds, making Satpura a bird watchers paradise with over 300 species of birds.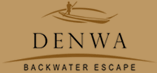 INTERESTED IN A WILDLIFE SAFARI !
QUICK QUOTE
Offers & Packages

Unique Walking and Camping
experience in Satpura Tiger Reserve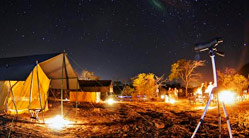 Click here for more details

Special Wildife Tours & Combo Packages


Click here for more details