Activities at satpura
Satpura Tiger Reserve offers an array of activities very different from other parks in Central India, making it very special for the discerning guest.The park management has taken a special effort in developing a unique tourism model while enhancing the wilderness experience.
The guests can enjoy walking safaris, boat safaris, kayaking, hides, hikes and the traditional jeep safaris also inside the tiger reserve.
The safaris inside the park is operated by the village society and our lodge provides a trained naturalist to accompany the guest for activities.We encourage our guests to mix up all the activities to create a memorable wildlife experience.
Camping Around Forsyth Trail
Captain James Forsyth of Bengal Lancer captivated by the pristine treasures of the stunning Pachmarhi hills walked this trail over 150 years ago, traversing the boundless forest treasures, before chancing upon Pachmarhi, the immaculate hill station of India.
We encourage our guests to mix up all the activities to create a memorable wildlife experience.
This enchanting trek, customised by Pugdundee Safaris for it's guests, unfolds a whole new forest adventure through the varying altitudes, that is endowed with Pachmari's unique flora and fauna. Crossing rivulets that open out to charming vistas and pristine trails, this distinctive trek has every nature lover rejoice in marvel.
Pugdundee Safaris stokes your streak for adventure, by offering unique, tailor made walking safari trails with exclusive overnight camping facilities. Operating from
November to March
.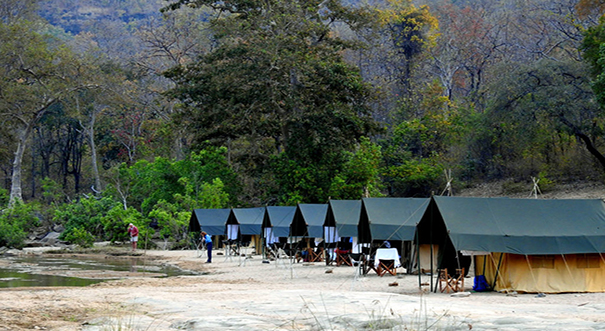 ____________________________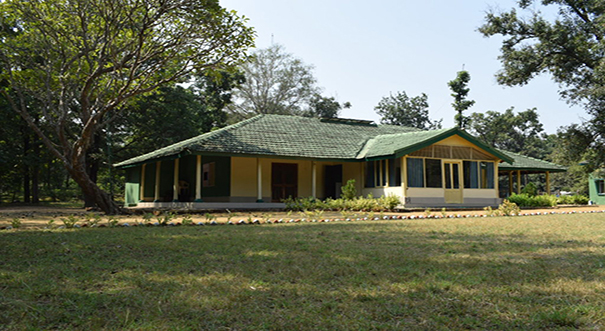 Overnighter at Churna Forest Guest House
We at Pugdundee Safaris offer our guests an overnight stay that is supported by our lodge staff, at the Churna Guest House. One can spend a full day doing safaris with a pit stop for lunch at Churna Guest House. Followed by an overnight stay at the guest house, post the afternoon safari.
This quaint guest house from the forest department, offers an unadulterated forest experience, amidst the wild. One can spend meditative moments in this peaceful sanctuary, watching the birdlife and other jungle visitors.
A sound sleep is ensured, amidst the curious hooting of the owls and mysterious chirping of the crickets.
____________________________
Boat Cruise from Tawa Dam to Satpura
This unique, two-hour ferry experience from Tawa Dam to Denwa Backwater Escape via a river cruise, is an exciting way to reach the pristine destination of Satpura. The ferry picks the guests from Tawa Dam, which is just an hour detour from the regular route of Bhopal. The ferry drops the guests directly to the Denwa Backwater Escape.
Experience the joy of spotting migratory birds, crossing tribal villages and the mystical, hilly landscape of Satpura, while on this ferry ride.
The vehicles that drop the guests to the ferry, return to the lodge with their luggage. This exclusive activity can be availed for a maximum of ten pax and promises to be enthralling. Lunch with soft beverages on board can also be organized on prior booking.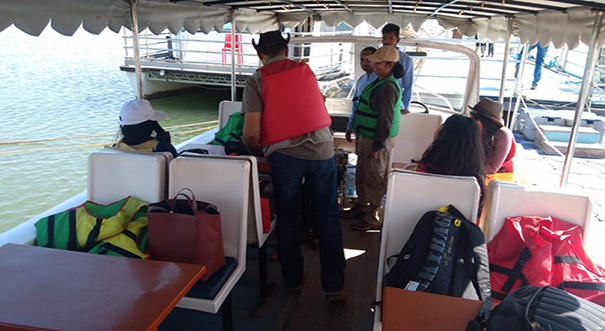 ____________________________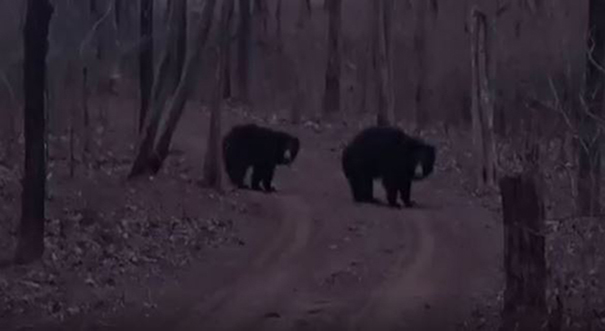 Night Patrol / Twilight Safari at Sehra and Parsapani
Sehra and Parsapani are buffer zone forests which have been restored through the concerted efforts of the forest department. They are excellent for night patrol; also known as evening safari, during the twilight hour.The twilight hour from 5:30 P.M. to 8 P.M. is an ideal time for sightings, as most wild animals and birds start returning to their roost or resting sites. The predators on the other hand start crawling out of their hideouts, and can be caught on the prowl. This is an ideal time to spot a leopard or a sloth bear. Watch out for a pair or more of shining eyes, that may be lurking amongst the thickets. And if one were to get lucky, one could even spot the Rusty spotted cat, world's smallest wild cat. Keep a look out for owls, night jars, hares etc.
Sehra also has a few water bodies and a watch tower that lend it a certain mysterious charm.
____________________________
One Night Joy Camping
Yet another unique tailor-made walking safari trails with exclusive overnight camping facilities, Camp Jamani Dev promises to be an exclusive experience.
Offered for the less adventurous and who prefer not to walk too much, this is organised at the closest camp site to our lodge, by the sandy riverside. Guests have the option of driving to and fro to the Jamani Dev campsite or spice up the experience with a walk.
Operates from
November to April
.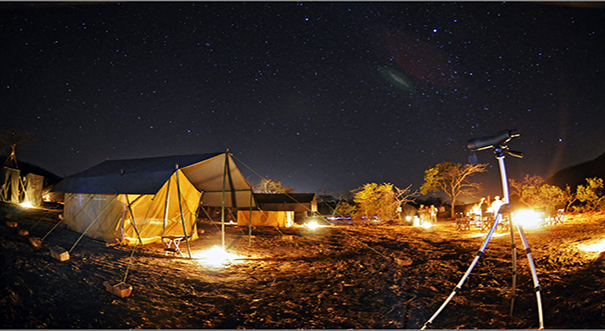 ____________________________